Bond & Seal Lash Glue Promotion, Factory Wholesale Price
Bossskin Lashes and Hair Vendors is The Best Wholesale Eyelash Vendors and Best Wholesale Hair Vendors, We ae the top 5 Brands in USA Market.and Custom Eyelash Packaging Box is the TOP 2 Brands in China and USA.
Bossskin Lashes have More Then 10 Years handcraft experences and professional service team.
Bossskin Lashes Aim is supply the best Mink Lashes and Wholesale Brazilian Hair and Make Beatiful Eyealsh Packaging,Let Our Customer make won Brand Eyelash Business Successful and Make More Moeny and More rich.
Now,we also have more products,the Eyelashes, Box, Lash Glue, Eyeliner Glue Pen, Lipgloss, Nails, Mirror And Makeup Products, And Clothes.
💫Eyelash Adhesive and Seal, 2-in-1: Eyelash Adhesive and Seal adopts dual-extension design, combining eyelash glue and eyelash seal in one tube instead of two tubes. It features an adjustable spiral mascara brush head, which makes caring for your lashes easier and helps you save storage space.
💫STRONG HOLD & LONG-TERM RESERVE: This bonding and sealing eyelash glue is specially designed for DIY eyelash extensions at home. The unique formula gives lashes bonded long-lasting hold. And locks in beauty by sealing tufted lashes in place. Suitable for daily wear and lasts for 48-72 hours. You no longer have to worry about eyelashes falling out.
💫Easy to Apply: The upgraded spiral mascara brush head allows you to more easily and evenly bond and seal eyelashes to each natural eyelash. The thin brush head of sealing and bonding eyelash glue is easy to apply glue, just like brushing mascara, suitable for beginners. The spiral brush head is distributed with fine fluff, and the glue can be removed almost evenly with the spiral brush.
💫Gentle Formula: Our eyelash adhesive and sealer is gentle, chemical-free, latex-free, alcohol-free, and animal testing-free. Suitable for sensitive skin and does not cause allergies. A gentle tufting lash glue and sealer for many types of lashes, if you're looking for a good bonding and sealing lash glue for single lashes, clusters, strips and more, give it a try.
💫Note: The glue is dangerous. If it gets into your eyes accidentally, please rinse your eyes with plenty of water or seek medical attention. Customer satisfaction is our greatest motivation. If you have any questions, please feel free to contact us. We will try our best to help you and satisfy you. Hope you enjoy your shopping!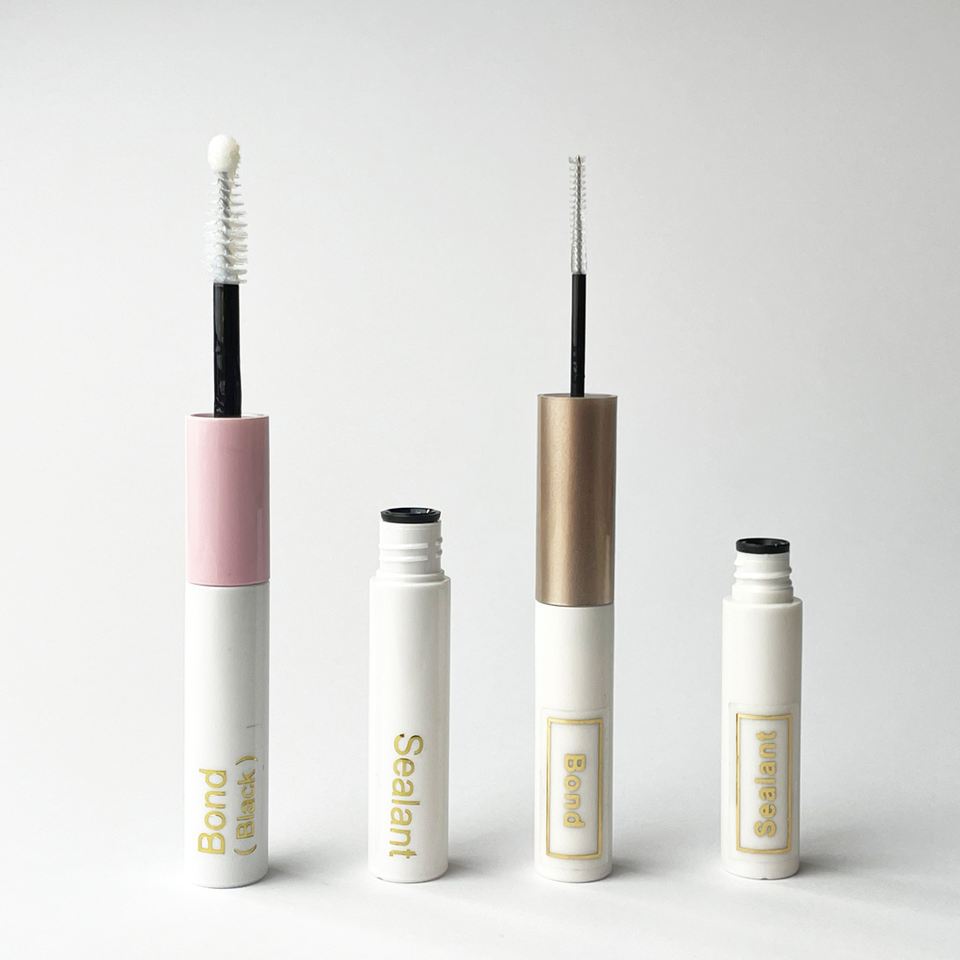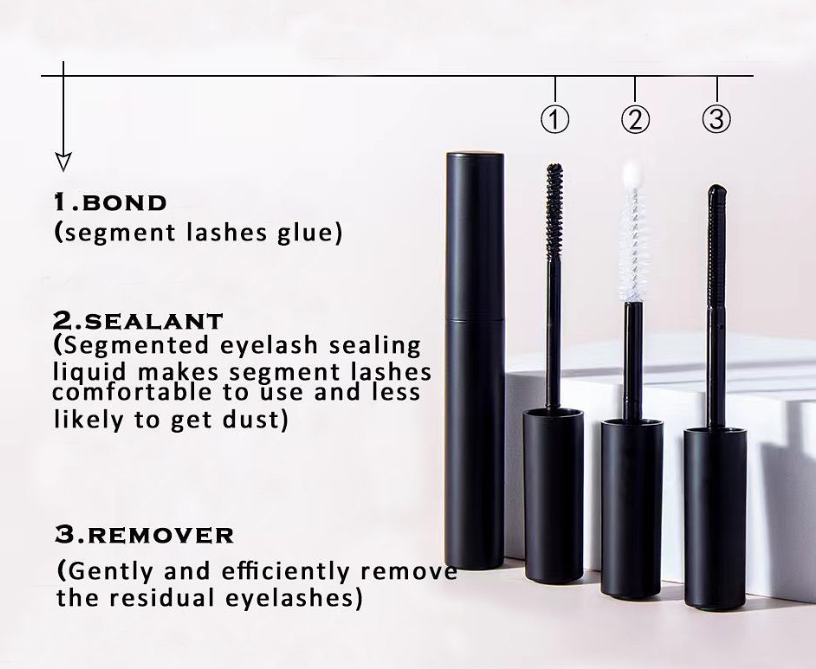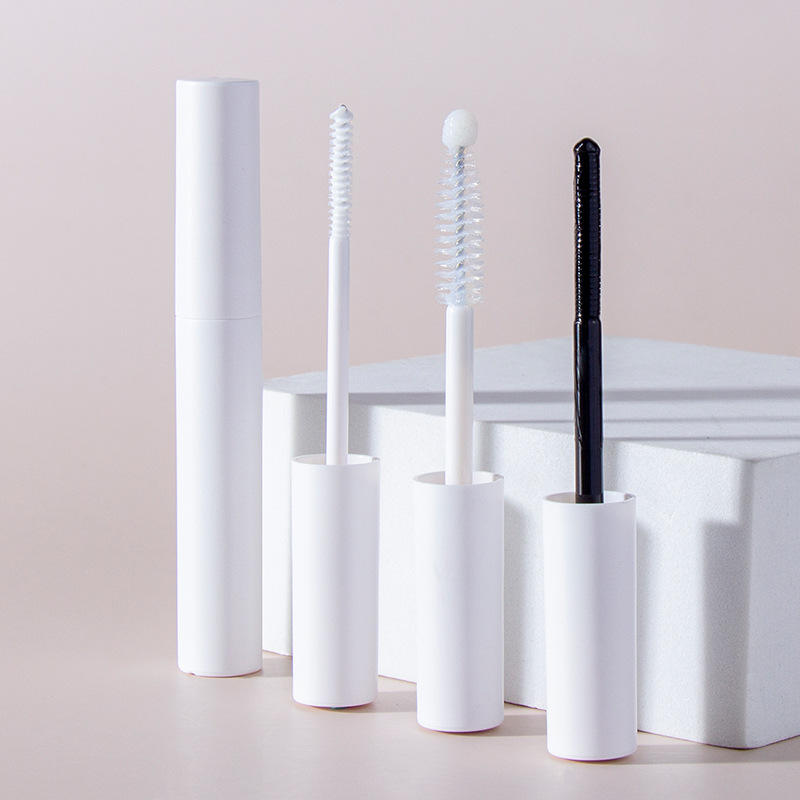 ---
Our Goal: Let All Customers Make More Money!
Click Here >> Customers Feedback
Click Here >> Custom Eyelash Packaging Box
Click Here >> Eyelash Case With LOGO
Click Here >> Human Virgin Hair Wholesale
Click Here >> 25mm Mink Lashes DY Series
Click Here >> 22mm Mink Lashes
Click Here >> 20mm Mink Lashes DX Series
Click Here >> 3D Mink Lashes of 16mm DC Series
Click Here >> New 3D Mink Lashes DW Series
Click Here >> 3D Natural style Mink Lashes DB Series
Click Here >> 5D Series 25mm Mink Lashes
Click Here >> 6D Series 20mm Mink Lashes
Click Here >> More Natural Lashes–13mm
Click Here >> 20MM natural mink eyelashes DE series
Click Here >> Faux Mink Lashes Wholesale
Click Here >> Samples Pack Order
Click Here >> Eyeliner Glue Pen
Click Here >> Custom Eyelash Tweezers
---
---
Welcome To Follow Us On INSTAGRAM,select the video you like, and contact me to place an order:
Instagram:@mink_lash__vendors
Instagram:@eyelash_vendors__
Email:bossskinlash@gmail.com
Whatsapp:+8613047510853
Pinterest: bossskinlashes
Click Here >>>To Add Our WhatsApp Send Message To Us!!!
---